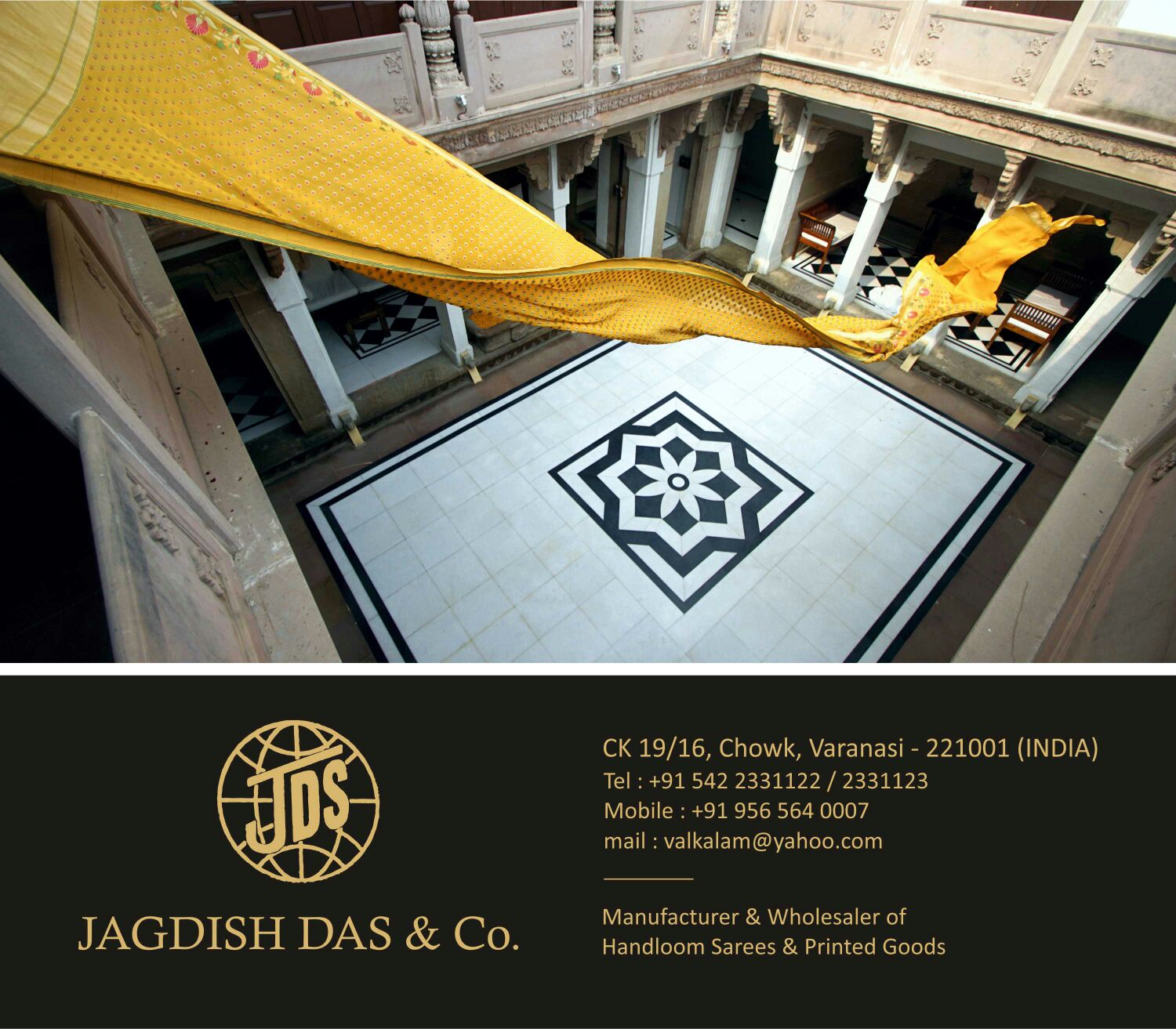 Varanasi (alternatively known as Banaras or Benares) is a centre of exemplary weaving. Earlier it was known for its unique cotton textiles as we found in Jataka Tales.
Jagdish Das & Company (JDS) has proved their mettle with amazing business acumen coupled with unique aesthetic sense in Banarasi Saree Weaving and Designing.
JDS innovated and adapted the 'Valkalam' style of weaving for the first time in Banarasi Silk Sarees in 90's 0f last millennia. 'Valkalam' is The USP of Jagadish Das & Co.