Best On Page and Off Page SEO Techniques for Ecommerce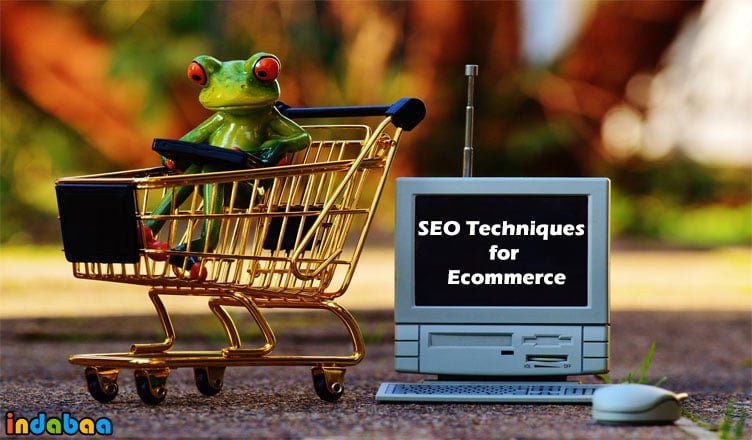 Any person with an online website or blog knows the importance of SEO in getting higher search rankings. Not many, however, are aware what SEO actually means and how to implement the different optimization techniques effectively without getting on to the wrong side of Google and other major search engines. Which steps can bring you unbelievably positive results and which ones can bring you down and how to avoid them? These are just some of the queries that often come to the mind of eCommerce website owners.
SEO, over the past few years, has become simpler yet harder to get right at the same time. With the web evolving every day, online giants like Google keep putting in stringent measures to control spam and low quality search results for offering a better user experience to their users. Some of the methods that were in vogue 4-5 years ago are no longer workable or in a few cases downright dangerous to your website.
Before we go further with discussing some of the popular on page and off page SEO methods, it is useful to remember that the basics are always necessary and they will work any day. These include decent user-friendly website design, relevant quality content, regular social outreach and avoiding any spam or deceptive stuff.
There are two sides to the SEO coin, on-page and off-page and both are equally important and needed. Let us take a look at a few important techniques in getting each of these two steps right.
On Page SEO Methods for E-commerce
#1. Good Keyword Research:
Getting your website's keywords right is still the best way to optimize your website for the right audience. Putting in the time and effort for researching the precise, relevant keywords helps you create targeted content, product descriptions, reviews and more for your website. This in turn lets you position your site accordingly for the suitable visitors. If done properly, this step alone can positively impact a big way for your eCommerce site.
#2. Right Title and Meta Description:
Despite the craze for title and meta tags having gone down over the years, these are still critical factors for on page SEO. Meta tags shows up in the search result and improving your meta descriptions suitably will help reach your readers easily, leading better qualified traffic and a marked improvement in website ranking.
Similarly, title tag is one of the most important on page factors given lots of weightage by Google. Having perfect title and meta descriptions can definitely lead to better click through rates.
#3. Dynamic Page Monitoring, Internal Linking and Broken Links:
Always interlink page with each other purposefully and use internal linking widely. For eCommerce sites, this step is extremely important as it not only helps in on page SEO, but also helps visitors browse through to other related products or related sections of your site. This step helps share link equity enabling the Google bots to crawl your site easily. It also reduces the site's bounce rate.
Dynamic pages are common on ecommerce sites due to the different product pages. Whenever your visitors search for product or brand pages directly, these search paths automatically generate dynamic URL which could compete with the main URL leading lower rankings.
To Overcome this problem, we have two solutions:
Disable certain search query using robots.txt
Use canonical URL to tell search engines your preferred URL. The URL structure is < link rel="canonical" href="http://domain.com/canonical.html">.
Monitoring and solving these dynamic pages is very important. Likewise, it is important to monitor broken links, the presence of which can hurt your website badly. Use tools like deadlinkchecker.com, brokenlinkcheck.com, and Xenu to look for broken links.
#4. Design A Fully Featured Product Page:
For an eCommerce site, the product pages are absolutely crucial in fact more so than the home page. Therefore, it is important to optimize the product page with all the necessary information, pricing, guarantees, etc. while satisfying the requirements of the visitors.
In addition, you need to strategically place all the important items such as unique product title and description, product images, videos, pricing, related products and social sharing options on the product page.
There are other additional necessary on page SEO factors that you may need to pay attention to such as using rich snippets, easy site navigation, handling user generated content like reviews and feedbacks, updating sitemaps regularly, mobile responsiveness of the site and more.
Off Page SEO Methods for E-commerce
Off Page SEO in simplest terms means the creation of links from the third-party website back to your page or blog. It is a powerful method that helps you develop and generate incredible traffic for your web page, thereby resulting in a higher Google rank. Off page SEO lets your create credibility and traffic at the same time for your website when done carefully.
#1. Submit Your Site Across Search Engines and Directories:
Submitting your site across all the major search engines such as Google, Yahoo, Bing, etc. is one of the basic off page ways of getting it noticed by the search bots and in turn by the masses.
Similarly, having your blog (if you don't have a blog create one immediately) and its feed submitted to search engines brings in a lot of organic traffic. Submitting your sites and blogs to relevant directories both free and paid helps your site get higher rankings as well as user traffic. Going for credible directories like Dmoz or paid ones can be very effective.
#2. Social Media and Sharing:
Social media is without doubt the single most potent development that has changed the outlook of SEO. Create you site's social page or profile if you don't have one and share regular features, products and other stuff about your site. Update and interact regularly to create a strong following.
Social sharing and bookmarking is a very popular technique that helps you get your website to get indexed very quickly. Social media generates lots of buzz, spread and traffic to your site. Increasingly search engines support strong social media profiles and sharing so take advantage of them.
Social sharing can also include sharing images on image sites, product slides on slide sharing sites and other such platforms. You can also make use of social media contest apps and tools for your products.
#3. Videos for Off-Page SEO:
Video marketing as an off-page SEO for eCommerce strategy has become more and more popular these days. With streaming videos becoming popular among the web audience, this strategy makes a whole lot of sense. It is now among the speedier ways for high search engine rankings and visibility.
Websites such as YouTube and Vimeo make it easier than ever to post short promotional videos for off-page SEO for eCommerce businesses. You can link these videos back to your product page to leverage them fully.
#4. Outreach and Backlinks Generation:
Getting backlinks from third party site with good reputation can increase your own site's search engine standings. Aim to get links from sites within your niche or with strong relevance to get impactful boost in your visibility and page reputation.
You can do this by using methods such as guest posting on other popular blogs and sites or doing press releases, content in return for a backlink. You can also reach out to influencers and industry bloggers to link back to your site or write a review about your site with a link. Outreach when done properly with help of powerful tools can fetch some amazing results.
#5. Participate In Forums and Community:
Communities and forums play a big part in modern web space. Joining relevant forums and discussion boards can create a great influence for your search ranking and traffic. You can share your experience, motivating feedback and showcase your expertise thereby creating goodwill for your site and products. In addition, forums and discussion boards let you create backlinks in profiles and signatures for backlink generation.
Remember to always keep tracking your results in every aspect and measure key performance indicators (KPI) to tweak and fine tune your ecommerce site's off page strategy.
Use these SEO techniques in a well-integrated manner for your eCommerce business and share your experience with us. If you have any new tried and tested technique that has worked for you, please share it with us.