Branding is not Just for Giants – Small Businesses must Go for It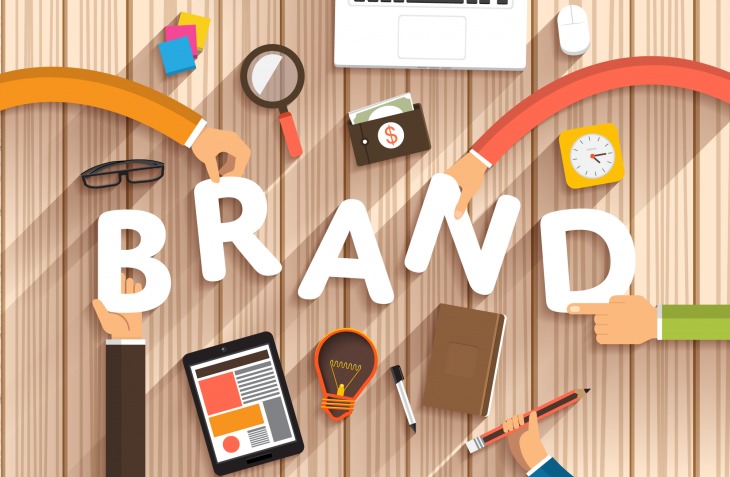 Though branding is not a new concept but still there are many businesses that don't understand its significance. Most of the today's entrepreneurs know about the big branding campaigns run by giants like Harley Davidson, Coca-Cola, Apple and many other such companies, but can't relate to them due to the small size of their own companies. Their perception is that branding campaigns are only for big, well-established companies who have big coffers to splurge on advertising and brand building.
Do you also think the same way? If yes, you are under a big illusion which is preventing you from achieving a strong brand image. Not all branding campaigns cost a fortune, and this goes for both corporate and personal branding. Here are the basics of branding that can let you define a branding strategy for any budget specifications. So, let's start:-
Recognize Yourself
Sounds silly? Well, the general notion is every person or organization understand its identity perfectly but the thing to pay attention is evolution is a constant lifelong process and a company may be totally different today than it was at its inception. Companies keep on adapting to new technologies and evolve with time, and your brand must reflect the changes that a company undergoes.
So obviously, the foremost thing for a company yearning for a powerful brand image is to define itself in very clear terms so that it can explain what the brand stands for. Only the true recolonization of yourself or your company can enable you to define your brand the best way and communicate the right message to your target audience effectively.
Who is Looking for What You Offer?
As one can easily understand, it's about identifying your target audience. Every business needs to understand which section of people requires the type of products or services it offers. But not all companies pay serious attention to it. If you ask entrepreneurs about their target audience, most of them would say "Everyone". And the reason behind targeting everyone under the sun is the common misconception, the bigger the target audience, higher the sales. But can a fisherman succeed in catching all fish in a pond in a single net? Absolutely not!
So, what to do? Simple, create an imaginary profile of your customer and define your brand based on that customer. Note down all relevant details of this customer like age, gender, location, ethnicity, education etc. along with the industry-specific traits that may be pertinent. Try not to miss any details that may be useful in understanding the persona or behavior of your target audience. Identifying your target audience will let you craft appropriate messages for them, messages that highlight those aspects of your brand that can interest them.
How to Approach Your Target Audience?
Now when have recognized yourself and know who can be converted into a customer, all you need to figure out is how to impress them. Think about the things and factors that can motivate the targeted people to buy. Make a list of purchase motivators for all sections of your target audience. Then, include those motivators in all your messages communicated to them.
You actually need to find the most Impactful motivators through good research based on facts and statistics. Studying the advertisement history of your competitors can be of great help here. And in case, you are in the industry for long, you can also study your existing customer base. You can analyze the factors that made your clients select you over your competitors.
Conclusion
So, an effective brand strategy depends on defining yourself, identifying your target audience and finding the best way to attract them through various motivators. By now, you must be thinking, is it that simple? The straight forward answer is, NO. It's really not simple for a company to do all this along with handling all the core business operations. But wait, there are many digital marketing companies to help you. Now a new question emerges, is it affordable? This time, the answer is exactly what you want, YES. Many digital marketing companies out there are offering custom packages to match various budget specifications of different types of companies. You can team up with such a company with proven track record and see your brand rising.
SOURCE