Top 20 sneaky tools to spy on your competitor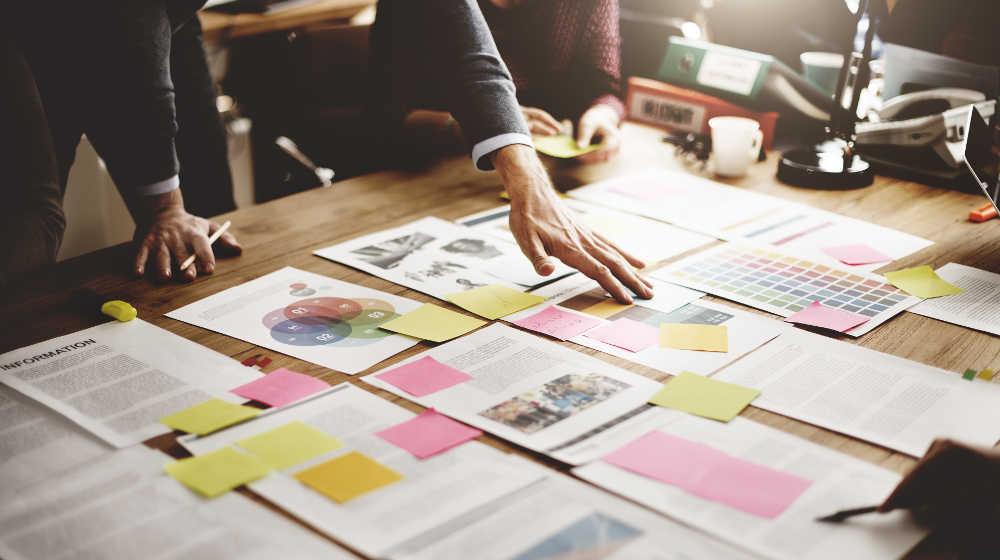 Way before people entered the cut-throat world of business; they were spying on their competition. At the time, it was all about "checking" your neighbor's backyard and doing something better in your own. When the internet exploded, things changed. Hundreds of "spying" tools emerged; some of them help us monitor web performance; others help us gather data. Here's a detailed list with 20 of the sneakiest tools every business should use when marketing their business in the online environment.
Google Alerts
Monitor brand mentions with Google Alerts. The tool is free, very easy to use, and it has the simplest interface. Reports will be sent to your inbox, and it can be used whenever someone mentions your brand in the online environment. Keywords can also be monitored with Google Alerts, but that's up to you what you want to track.
SocialMention
SocialMention is a very cool tool that companies should integrate into their online marketing process. After you've accessed the tool, enter a term you want to search; the name of a company you want to spy on or a keyword. Then let the tool do its magic.
Topsy
Topsy is monitoring tool targeted at brands with active Twitter accounts. You can use it to track competitor tweets, assessing the number of tweets your competition has; get a tweet list, and even see which had the most influence. Whatever information you need, use Topsy to filter the data.
Marketing Grader
Use Marketing Grader to track mentions of your brand; but also mention of your competitors. Based on your social media activity, lead generation, SEO and blogging success, this tool is fun and precise. Check fluctuations and learn to be one step of the competition.
InfinitiGraph
Track everything that's trendy on social media with InfinitiGraph. Choose your industry, and then use the influence of your audience to check the content type that's the most trending. The whole idea of the tool is to perform a competitive analysis on your brand's main competitors.
Google Keyword Planner
Formerly known as Traffic Estimator and Google Keyword Tool, this sneaky tool has all you need to spy on your competition. It doesn't focus on analyzing the competition, but it does gather competitor data to help you craft a better online marketing strategy for your brand and business.
Instapaper
Save web pages that drew your attention with Instapaper. Read them later on your mobile device, computer, or Kindle. After signing up, use it to add bookmarklets to keep things organized. You can also use it to spy on others and also use content that you might find useful for your own business.
Monitor Backlinks
Use Monitor Backlinks to follow your competitors' backlinks; with this tool, you can send those backlinks to your inbox, including a description of the most authoritative domains. You can also check dofollow and nofollow links. The dashboard is very easy to use and explore; compare results and see exactly which links are earned by your competitors.
SEMRush
An all time favorite, SEMRush is a favorite keyword monitoring tool that specializes on monitoring competitor data. Type the name of your competitor and get vital info on their rank, traffic, and organic keywords.
SimilarWeb
SimilarWeb is great at revealing traffic insights on your main competitor websites. With this tool, you can analyze county rank, global rank, and category rank of any site; the graph shows weekly visitor number over the past 6 months.
Simply Measured
With Simply Measured you can do a little bit of everything. The advanced tool helps businesses get info on conversion rates, trends, social media, traffic, analysis, and more. Over 35 different reports can be accessed with the tool.
Majestic SEO
With Majestic SEO you can download any competitor's website link profile; and check all the links by slicing them down and analyzing them to be one step ahead of your key competitors. Know what they've been up to lately, and use the data to revamp and perfect your own online marketing strategy.
SpyFlu
With SpyFlu you can find out the secret recipe of your main competitors in the online environment. Use it to check what keywords they use, and keep an eye on their next move. Review what keywords they use and track analysis back 6 years.
WooRank
WooRank is one of today's most powerful and efficient SEO and website review tools. It's very easy to use, and it packs a simple, streamlined platform. All you have to do is type your main competitor's URL and downloads a report; use the report to improve your own website by analysing SEO.
Open Site Explorer
Perform a complete link research on your own website with Open Site Explorer; you can also use it to spy on your competition, exploring backlinks, anchor texts, and more. Some of the key features of the tool include authority information, reviews of inbound links, top website pages, and more.
The Search Monitor
The Search Monitor is extremely efficient at assessing competitor data. It allows you to track trademarks and affiliates from main search engines (e.g. Google, Bing, Yahoo), and from competitor websites, forums, news, and blogs.
iSpionage
With iSpionage you can monitor keywords, and check which ones perform the best on your competitors' websites. Track PPC, and analyze the amount of time other spend on both paid and organic search. Also, assess ad copies that perform the best on other people's websites.
Ontolo
Ontolo is better known as a backlinking tool. Targeted at content marketers, it can be used to prioritize content and learn which topics perform the best. Use it to identify websites that link to your website's content, and assess link building opportunities.
Link Prospector
A tool targeted at link building, Link Prospector is excellent at providing reports on link pages, guest posting, giveaways, content promotions, reviews, and more. Based on what you're searching for, the tool issues reports that you can use to assess your own website's potential.
What Runs Where
A lot of people ignore paid search when doing SEO. You shouldn't ignore it, and What Runs Where can help. The tool is excellent at extracting the right data about the paid ad campaigns of your competitors. Use it to gather pertinent info on their marketing strategies, and check their keywords. Also, assess the budget they usually spend on their campaigns; just to have a bigger picture of what you should do too. 40+ ad networks can be monitored with the tool, so that you can have a detailed, comprehensive overview about your competitors' most successful/unsuccessful ad campaigns.
Spying on your competitors in the online environment is something all businesses should do. You're not stealing their data; you're checking up on what they're been doing, and how they've been doing it. This will help you assess your strategy, tackle pain points, and work your way to improving it. Use the tool that best matches with the demands of your online business; some of the best available are free of charge, so it doesn't really cost you anything to rethink your marketing strategy and take your business to new heights.
Source: Modern Diplomacy